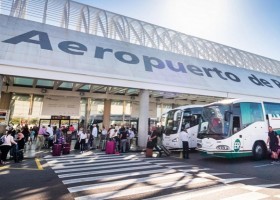 The Spanish central government has made the rules for people entering from risk areas more flexible since Thursday, December 10th, so that test results are now also accepted in German and French. Previously, negative test results were only accepted in English and Spanish, the acquisition of which in German proved to be extremely problematic. The new regulation makes entering Mallorca more attractive again.
Furthermore, as one of the pioneers, Spain authorized the alternative acceptance of amplification tests (TMA - "Transcription Mediated Amplification"), in which genetic residues of the virus can be determined in a few hours on the basis of a smear. Up to the test result, TMA are comparatively time-saving and cheaper. In addition, these are explicitly not so-called antigen tests, which means that entry into Spain is denied anyway.
TMA tests are rarely offered and are not available in Germany, but they should be used more in the future. Since November 23, the regulation applies to present a negative PCR result when entering Spain. Otherwise fines of up to 3,000 euros will be imposed. The specification of the test is mandatory in the previously prescribed form.
As part of a new clause in the Spanish Official Gazette of December 10th, 2020, all tests based on equivalent molecular techniques are allowed. PCR tests must not be older than 72 hours and are available for around 100 euros; children up to the age of six are exempt from the test.