Palma Vela 2019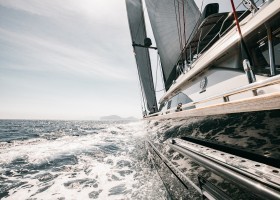 The prominent Palma Vela regatta takes place again from May 8th to 12th in Palma. The best TP52 professional squads have opted for the Real Club Náutico de Palma regatta to measure the forces for
the first time this season.
Among the 10 teams with 8 nationalities which will compete in the Box Rule class in the 16th Sail Racing Palma Vela, there is also the champion from 2018, the Argentine Azzurra and the Russian Bronenosec. The crews use the RCNP regatta to compete against each other. Originally, the event specialized in the big yacht classes Wally and Maxi, but now also offers space for IRC, ORC, TP52, Swan, J80, FF, Dragon, Classic and Vintage yachts as well as the Hansa 303. Palma Vela Regatta, one of the most important international Regattas will turn the Bay of Palma into a great setting with a great exhibition of yachts. The Real Club Náutico will also feature events and live music.
Developed by © THURM CONCEPT