Challenge Ciclista Mallorca 2020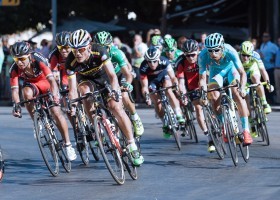 The famous "Challenge Ciclista Mallorca" starts on Thursday, January 30th for the 29th time. The Challenge Mallorca extends over four days, where various international bike racing teams come to Mallorca to take part in the popular "Challenge Ciclista Mallorca". The race is divided into 4 individual stages, so that each participant can decide their start and finish point. A total of 23 teams will compete on the entire 637 km route, but the route was changed due to a previous storm.

Here is an overview of the updated routes:
January 30th at 11.50 a.m. at Placa Major:
Ses Salines - Felanitx (170.7 km)


January 31 at 11.55 a.m. at Plaça de la Constitucio:
Sóller - Deia (160.50 km)


February 1st at 11:45 am at Plaça Major:
Pollenca - Port d Ándratx (168.9 km)


February 02 at 9.55 a.m. to Avda. Fra Joan Llabres:
Playa de Palma - Palma (159.6 km)
Further information for the XXIX. cycling challenge Playa de Palma in Mallorca 2020 can be found here.
---
Developed by © THURM CONCEPT